Top News
Messi chooses Mbappe and Neymar for the Ballon d'Or … Lewandowski and Benzema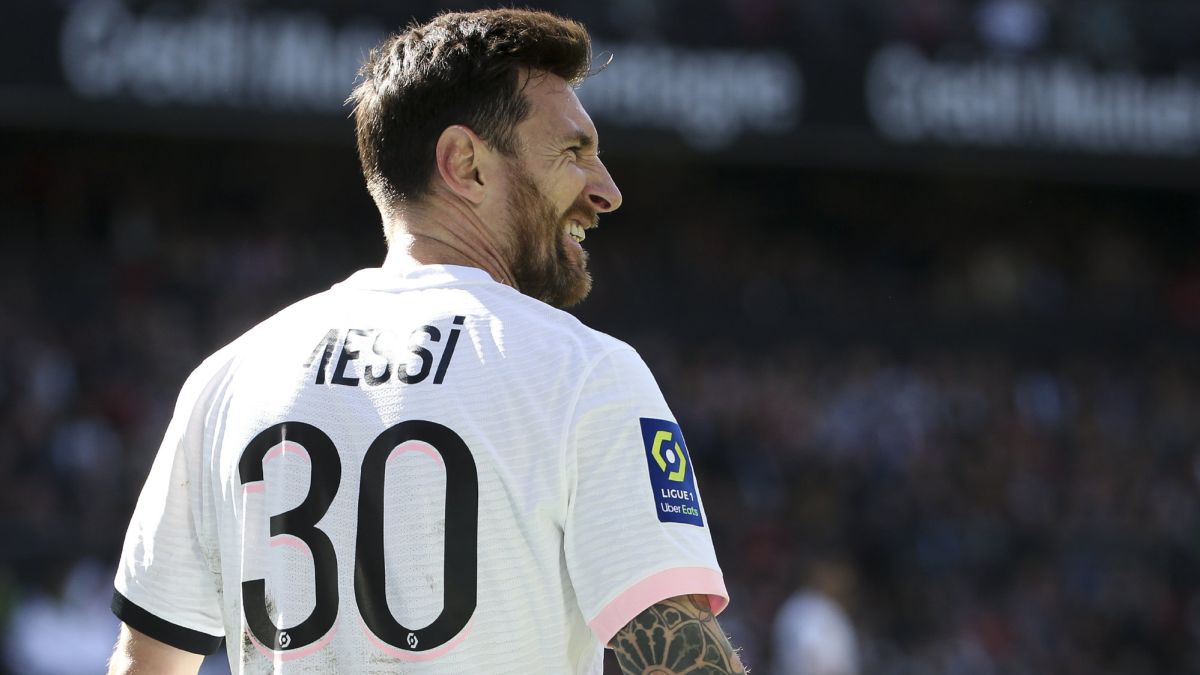 Leo Messi gave an exclusive interview to the magazine France Football On the occasion of the publication of the Ballon d'Or candidates, in which the Argentine star is undoubtedly present. In it, the former Barcelona player admitted that there are many players at a high level who have had a great season fighting for the prestigious award.
"Obviously there are players in my team that I would vote for, like Neymar and Mbappe. Then there are the players on a great individual level who have had a great season, like Lewandowski, BenzemaWhich I think has been a great year, too. It's tough, because you have to do a lot on an individual level to win the Ballon d'Or. Lately you see a lot, or what you've achieved, like winning the Champions League, or the Copa America, or the European Championship, a lot of weight. Lately I think the fact that important things have been achieved has a lot of weight.", Messi emphasized in words to France Football.
magazine France Football Contains a detailed interview with Messi reviewing his signature with Paris Saint-Germain and at any time He maintains that he was not mistaken when deciding to sign on behalf of the Parisians. The new signing of Al Khelaifi in the summer aspires to win the seventh Ballon d'Or at the ceremony to be held on November 29th in Paris.
"I thought that only my signature was left…"
The Argentine also spoke about his failed renewal with Barcelona: "If you expect it? Frankly not at all. I'm back in Barcelona to prepare for the season, after taking advantage of the extra days Koeman gave me. I had the idea to sign my contract and start training right away. I thought everything was fixed, That only my signature was missing. But when I arrived, they told me that it was no longer possible, that I could not stay and that I had to find another team because Barcelona did not have the resources to renew my membership. That changed my plans…."
Soon after separating from Barcelona, ​​Messi arrived in Paris in a group date bath. Asked if he had previously contacted Paris Saint-Germain, it was clear: "Barcelona issued a press statement announcing that it would not continue Since then I've been wondering how I'm going to get it back. I had to find a new club to continue my career. I was fortunate enough to receive calls from many clubs and one of them was PSG."
Paris Saint-Germain for whom Messi is completely grateful: "From the beginning, they treated me very well, showing me that they really loved me and took care of me. Thank you because I am so happy to be here today"In fact, he did not think twice: 'I received other proposals, but I must admit that we reached an agreement very quickly with PSG. Discussions started and it wasn't easy because everything had to be fixed in a short time, practically overnight."
A complex process, despite the player's desire to decide his future as quickly as possible: "It was a very difficult subject to complete under the circumstances. Obviously, I was fond of the project, the ambition of the club and the players in the team, the group .. all these elements facilitated a quick settlement." One of them was friends in the locker room: "It was an important part when I made my decision. I was landing in a new country and had to start from scratch. Knowing I had friends in the locker room, he told me. I will adapt quickly. It was very easy to integrate, many speak Spanish like me".
Kylian Mbappe's future
During Messi's arrival in Paris, Kylian Mbappe's potential departure to Real Madrid was being rigged. The Argentine did not speak at the time, but now, after a while, he gives his opinion on what happened: "Honestly, I just arrived and I still don't know him well enough to talk to him about it and give him my opinion. Like everyone else, he was waiting to see what would happen. In the end he stayed with us and for me it is a great joy. Achieving our goals is another element in our interest."
Messi has changed Ligue 1 into LaLiga and now explains the differences between the two: "Ligue 1 is a much more physical tournament than LaLiga. Here the teams look more powerful to me and the matches are very competitive, with little space." Although the main challenge is the Champions League: perhaps also because of the challenge of winning trophies:It's everyone's dream here. I would really like to win it again. I think this group can do it".